Son of Saxon is the business umbrella for Ludlow-based publisher Jon Saxon and a close–knit team of editorial designers, photographers, writers, and illustrators; all of which have played a critical part in the company's exciting and innovative in-house projects
HISTORY
Son of Saxon founder, Jon Saxon, has worked within publishing since 1994, helping design, write, photograph, publish and launch major international titles, such as iDJ (Future Publishing), Golf+ (IPC Media), Performance VW (Unity Media) CAR (emap) and evo (Dennis Publishing).
Jon started his career as a contributing writer for VW Motoring magazine before quickly becoming motoring content provider for Yahoo!
In 2008, Jon made a concentrated move from print to interactive-digital publishing, with the exciting in-house publishing project: RubberDuckMag.com; employing a talent of writers, designers, photographers and illustrators from Top Gear, evo, Max Power and Playboy. Launched on the London-based Ceros digital platform, RubberDuckMagazine became one of the first digital car magazines in the world – an all-singing, all-dancing online-only magazine experience that reached out to a truly global readership.
RubberDuckMagazine remains the first and only digital publication to adopt British Sign Language, as well as receiving a Car Magazine of The Year award in 2010, from WIRED, Microsoft, Quark and The Telegraph. RubberDuckMagazine was later redeveloped into an interactive A1 poster-magazine, which currently features prominently in FIPP's esteemed Innovations In Magazine Media 2013 Report.
Son of Saxon has continued its relationship with online-offline interaction, subsequently employing this experience to release a roster of augmented products, including a motoring newspaper with embedded video players; an interactive offline credit card magazine, and an MP3 t-shirt range – under the banner of badDETT – which has featured on Trendhunter.com, Thrillist.com and SpringWise.com.
In the world of print, Son of Saxon launched Doghouse – the British pub magazine: a specialist independent quarterly print magazine (in May 2012) focussing on British pubs and pub culture... with editions being stocked in Harvey Nichols, Waterstones, Pedlar and Standard Bookstore, in Japan.
New for 2014 is a proposed children's print edition of RubberDuckMagazine – aimed at the 7–11 year old market, and a 16-page arts and culture newspaper create in Ludlow for Ludlow. More details on both projects can be found below.

To learn more about our other products and projects, both current and future, or to discuss what we can do to help you achieve your own future projects, please do get in touch: hello@sonofsaxon.co.uk

CONTACT
Hillkroft, Bromfield Road, Ludlow, Shropshire, SY8 1DW
01584 318721
07795 24406
SERVICES
1. Magazine/newspaper design
2. Conceptual design
3. Interactive magazine design
4. Editorial/product photography
5. Online/offline augmentation
6. Editorial BSL translation
From content management for Yahoo, international editorship for Dennis Publishing, and interactive design for our own projects, Son of Saxon are as well placed as any to bridge that delicate gap between physical print and digital.
We have worked with the likes of Ceros Media, eDition Publishing, Digimarc, Layar and Junaio, to understand what value innovative interactive content and design can add to an editorial product... confirmed by our 2010 Digital Magazine Award.
Our in-house projects have continually experimented with markerless applications – allowing t-shirts to play MP3 albums, translating feature content into sign language, and fridge magnets that play movies.
RUBBERDUCK (7–11 children's edition)
Above anything, a children's magazine should have an innate responsibility to convey high standards of language, rather than simply entertaining a young audience with poor journalism and messages. There are very few publications that approach their editorial in such a fashion; limited to the likes of Anorak, Okido, Aquila and National Geographic Kids.
There is apparently little else in the way of valued media for this younger audience, with a clear and concise editorial voice, content with substance, and keen production values.
Motoring is also a perfect subject to educate through entertainment; being able to cleverly and seamlessly carry information on science, mathematics, language, travel, history, art and design, industry, environmental welfare, geography, and engineering.
Photo-essays following a night in a car museum/factory/pit garage will sit next to digitally-enhanced car make overs, how to self-builds, road trips, and problem-solving games. RubberDuck will also include a dictionary, and occasional road kill recipes.
SPEC
Size: 274mm 210mm portrait
Paper, text: 115gsm recycled
Paper, cover: 250gsm recycled
Pagination: 36
Binding: Saddle-stitch
Proposed frequency: Monthly
Circulation: 40,000
DISTRIBUTION
It is so far proposed that RubberDuckMagazine will be distributed through high street newsagents and supermarkets, alongside a comprehensive online store. RubberDuckMagazine will be advertising-free, with sponsorship/patron opportunities.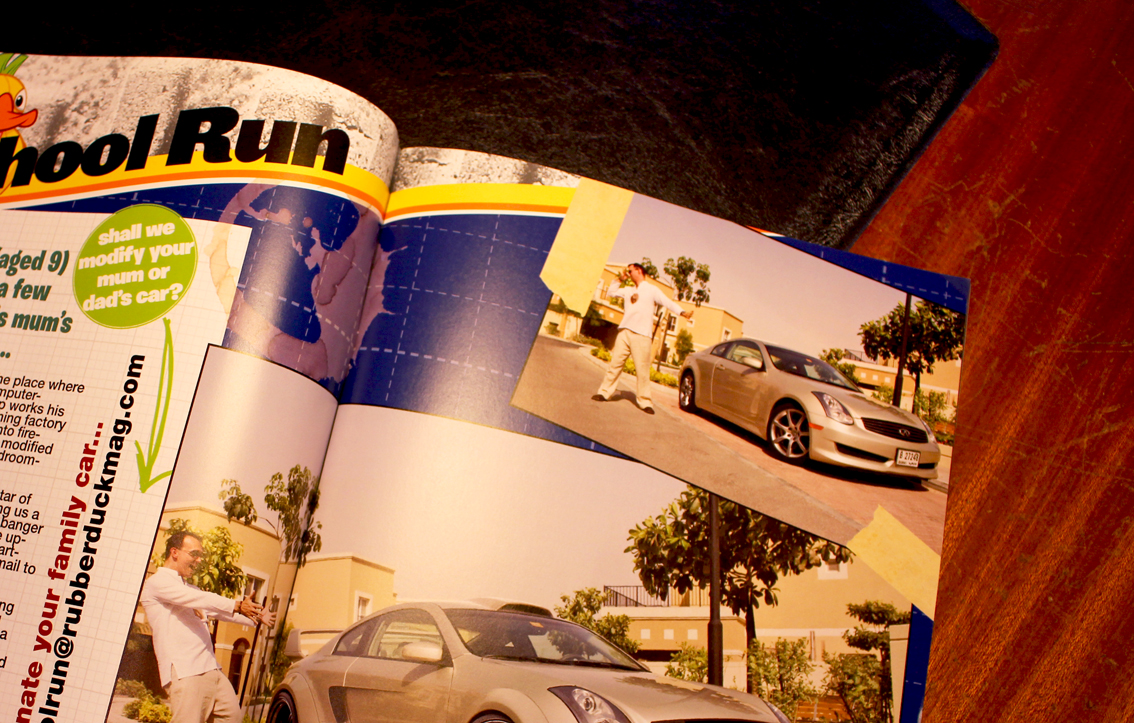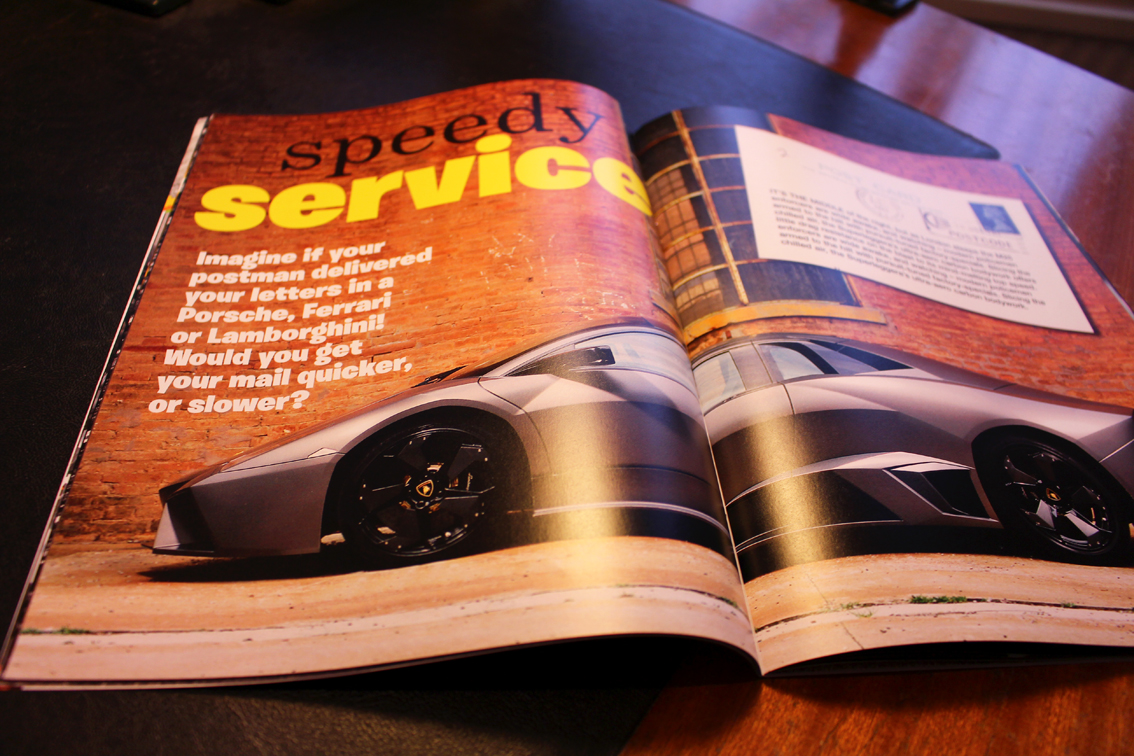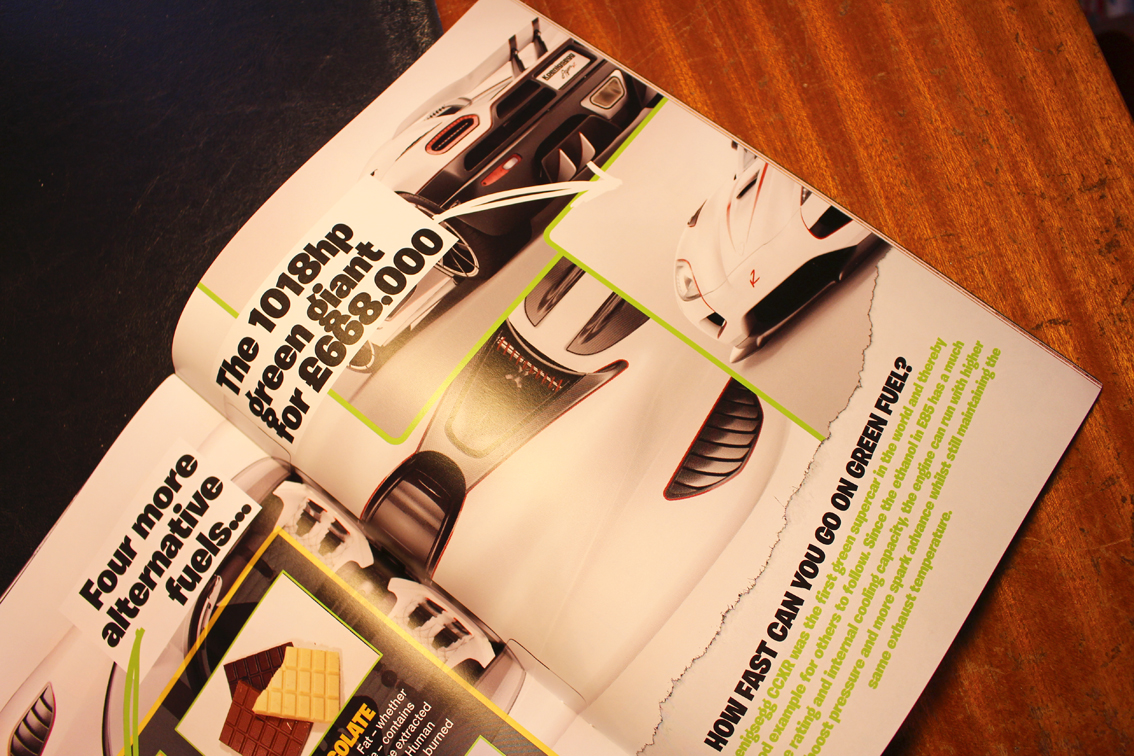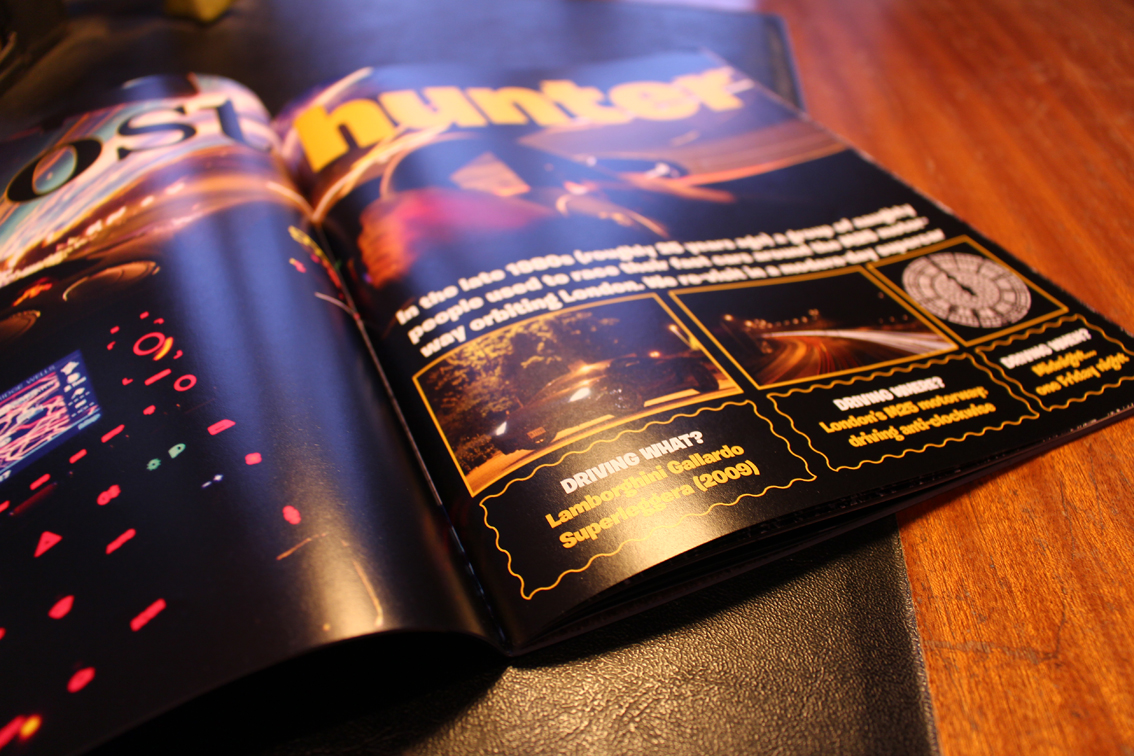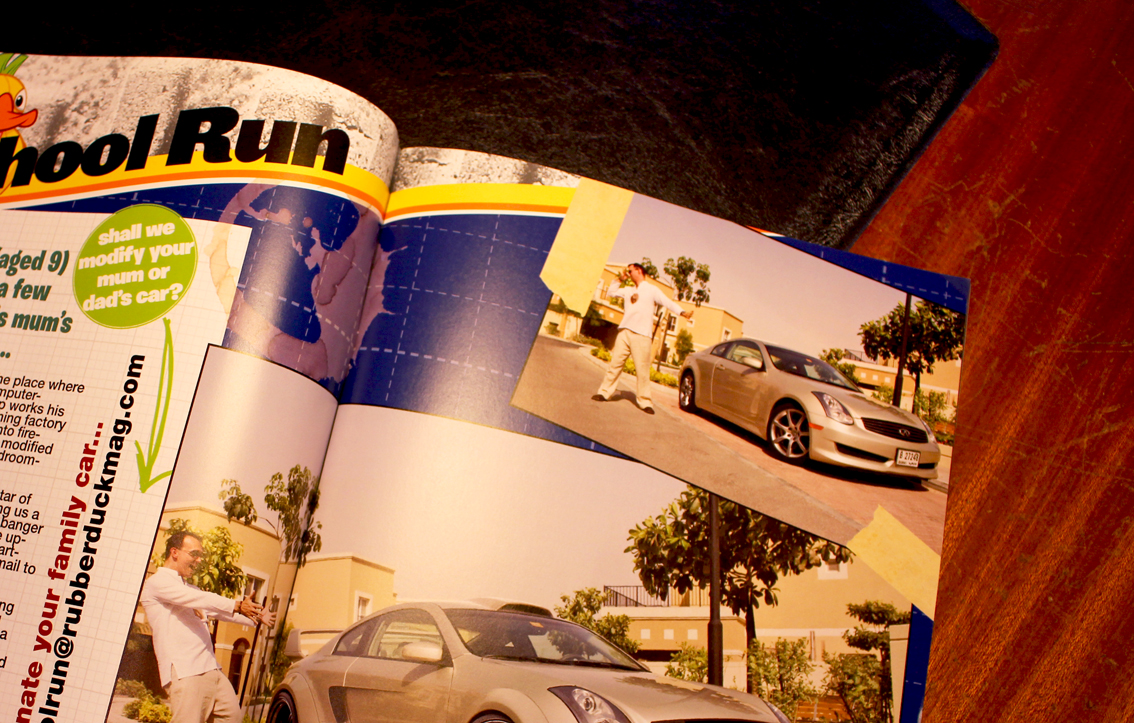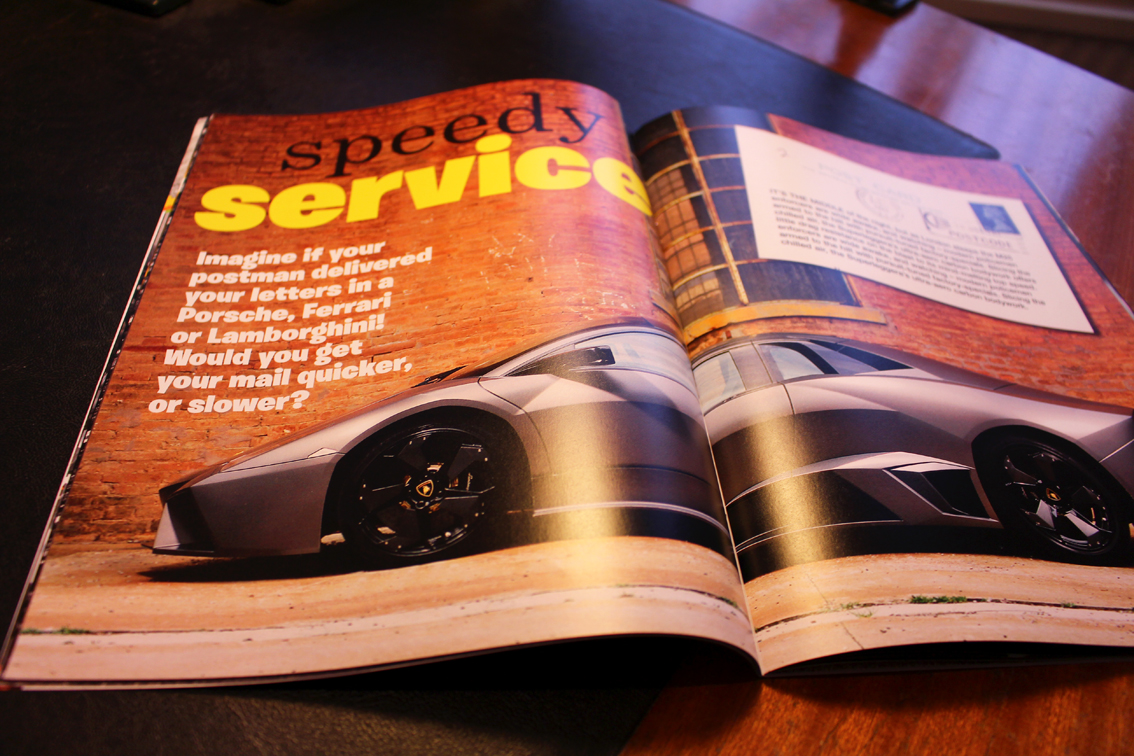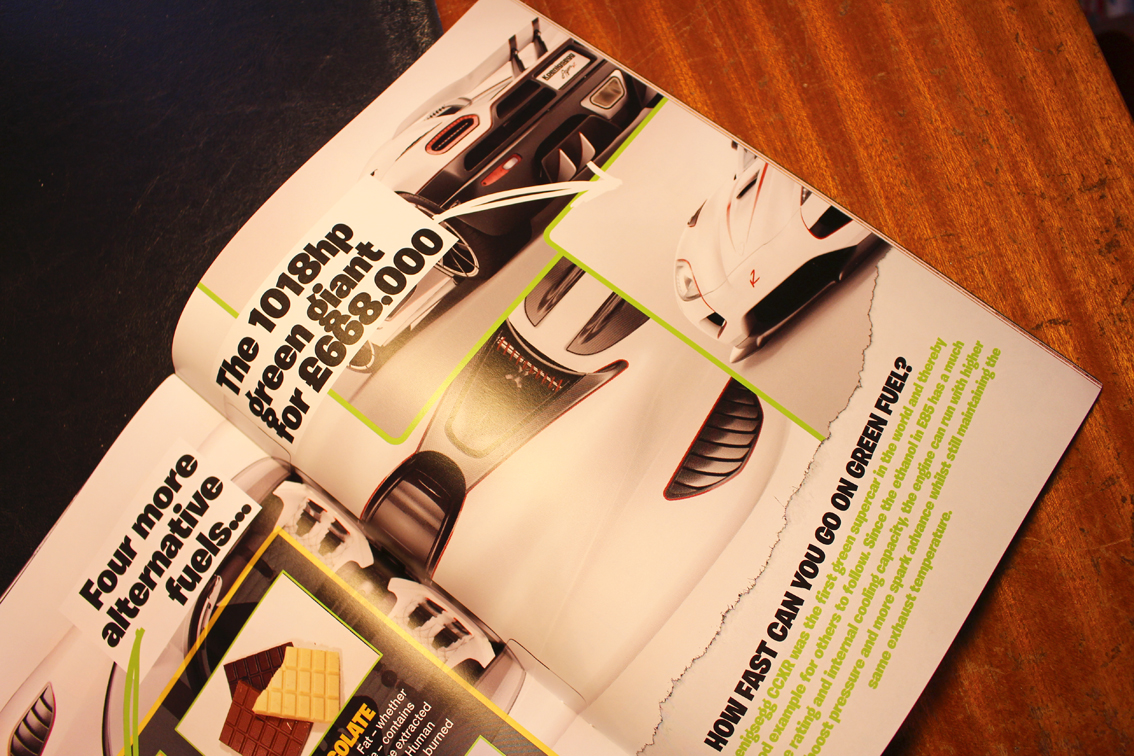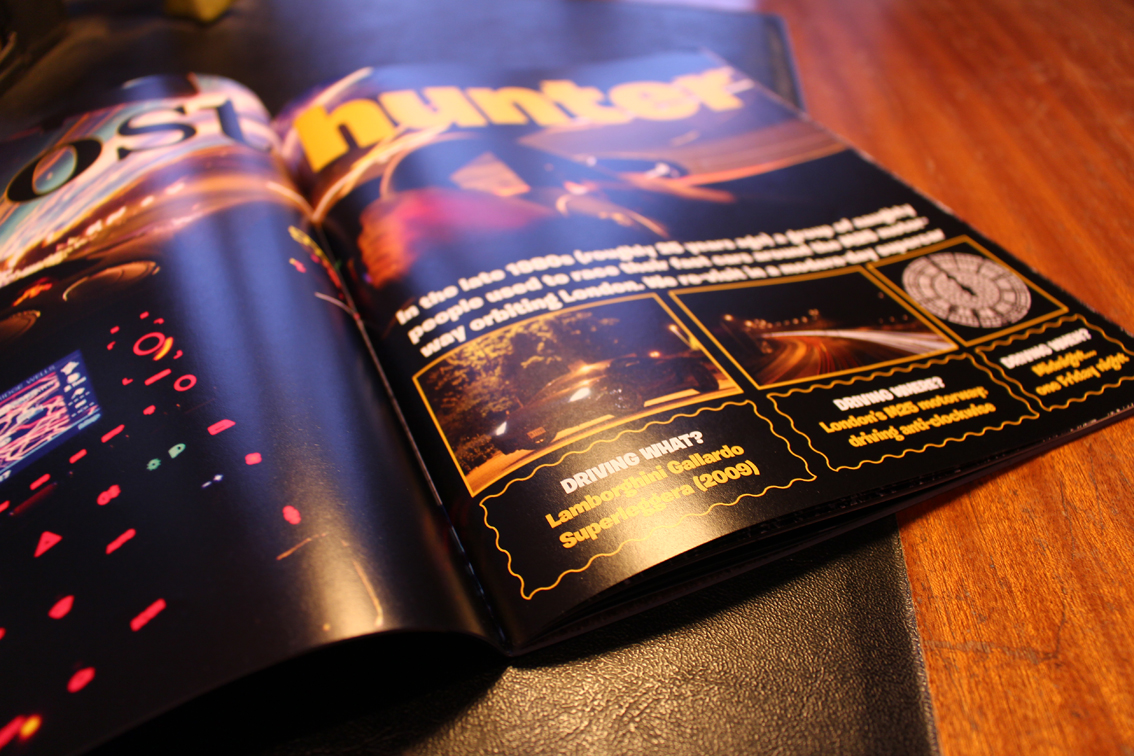 LUDLOW LEDGER (arts and culture newspaper)
Initially designed as a 100-page glossy A4 magazine reader trials have led to a switch: taking the publication forward as a traditional tabloid on improved newspaper print.
Put together by the writer and photography duo of Jon Saxon (CAR, evo, RubberDuck, Doghouse) and Richard Stanton (Sunday Times, Guardian, Observer), the 16-page colour newspaper will focus on Ludlow – past and present – with columns, short stories and larger cover features encapsulating and celebrating the town's trades, townsfolk, landscape, wildlife, art, music, history and legends.
Ludlow Ledger will welcome submissions – ranging from photo studies, illustrations, short essays, poetry, views/reviews, fiction, and published excerpts.
SPEC
Size: 274mm 210mm portrait
Paper: 52gsm improved newsprint, full-colour
Pagination: 20
Binding: Loose fold
Proposed frequency: Twice monthly
Advertising positions: 10
Circulation: 9,000
DISTRIBUTION
Though a premium product, Ludlow Ledger is scheduled to be distributed both as a free publication to pubs, hotels, cafes, tea/coffee shops, and galleries, as well as being a paid-for publication through specialist stores and online. Controlled circulation through local household delivery is also being investigated.